Sustainability is a word that has received increasing attention in recent years and affects every aspect of our lives, including lifestyle and diet. To create a greener community in the colleges, different initiatives are implemented to support RCs' sustainable development on both the practical and ideological sides.
Comprehensive Green Features@RCs
112 units of solar panels are installed to save 4.25% of total annual building energy consumption;
Rainwater and grey water recycling system reduce 54.8% fresh water consumption;
Bamboos and a variety of plants cover 42.8% of the RCs;
100% green coverage on the roof;
Bamboo is one of the most environmental-friendly material and is extensively used at the RCs, including the flooring and furniture.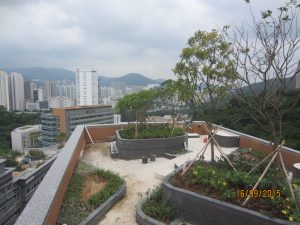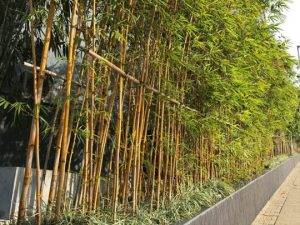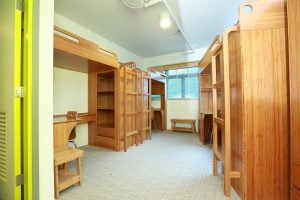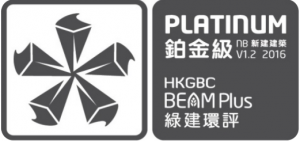 The Residential Colleges are awarded the highest recognition from the Hong Kong Green Building Council, which recognises our commitment to environmental protection and sustainability. Please find more details here.
The RCs are committed to enhancing student residents' awareness toward nature conservation and sustainability. Different education elements are incorporated into RCs' programmes, either as credit-bearing modules or extra-curricular activities.
Upholding the motto "Evergreen", Fung Yiu King Evergreen College is dedicated to creating a green community in RCs.
Through out-of-classroom experiences like eco-tours and organic farming at the college, residents can attain knowledge of sustainable living and dynamic relationships with mother nature.
Please find more details here.
To encourage 4R's (Reduce, Reuse, Recycle, Replace), student residents can give away their unwanted items in the campaign. At the same time, they can pick up things they need.
RCU will collaborate with NGOs to ensure remaining useful items can reach those in need in the community.
GEN 2011 Plant and Civilization
This is the credit-bearing course in our RCs that encourage students to engage with the natural environment with proper awareness. Students will help to set up the urban farms in the RCs.
RC Sustainability Leaders
RCs annually recruit passionate residents to serve as sustainability leaders for promoting sustainability and green living style in the RC community. With RCU supports, the leaders are able to organise self-initiated activities for enriching students' residential life. 
Past events have included upcycling workshops, coastal cleaning, forest bathing, etc.