Visiting Policies and Security Control
To ensure your guest has a smooth and pleasant visit, residents (as the host) should read and follow the guidelines below: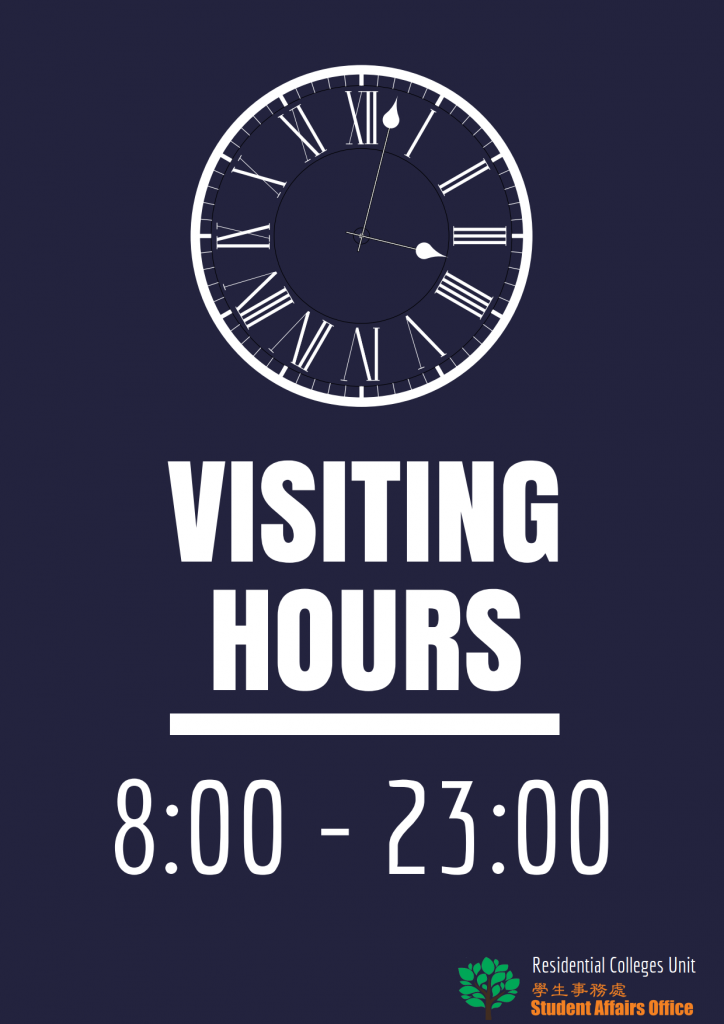 Our visiting hours are 08:00 to 23:00. No guest is allowed to sign in or stay outside the visiting hours.
Notify your roommate(s) in advance if your guest will access your room.
You must accompany your guest to sign in at the reception counter at ground floor lobby. You and your guest(s) will be asked to present your student ID card and/or other identification documents.
You are allowed to sign-in a maximum of 5 guests each day.
You should accompany your visitors throughout the visit. Note that you are held responsible for the behavior of your visitor(s).
Walk your guest(s) to the ground floor lobby and sign out.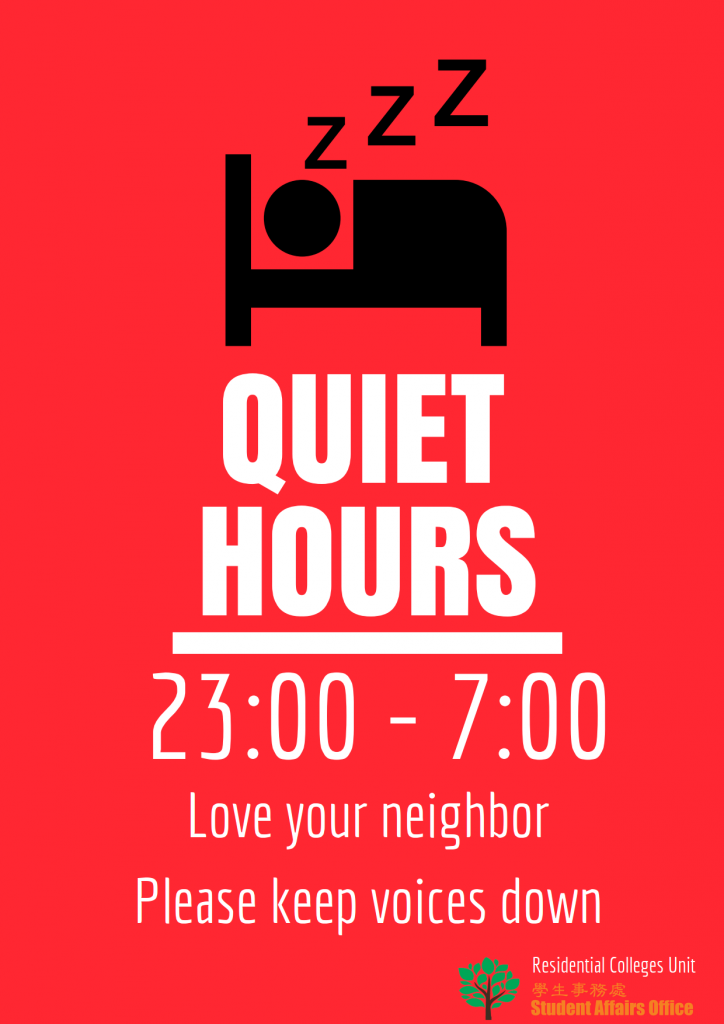 The quiet hours span from 11:00pm to 7:00am.
Quiet hours will be extended to 24 hours a day starting from 1 week prior to examination period in the academic calendar stipulated by Registry.
At all times, residents should keep their noise level reasonable in order not to cause nuisance to neighbors and fellow residents.
Overnight Stay for Visitors
We encourage all HSUHK students who stay off-campus to utilise the Overnight Visit Scheme for academic and social needs. For example, non-residents who are trying to complete group projects, or whose home is far away from campus, can be hosted by a resident as overnight guest.
For more details, please visit this page.