Responsible for the welfare, health and safety and discipline of the residents in the hall, the Old Hall Warden has the responsibility for providing intellectual and pastoral guidance to Old Hall residents. She works closely with the Hall Officer in planning and executing residential education programmes, providing administrative support in terms of hall admission and facilities management. They are always welcome to hear from and work with you.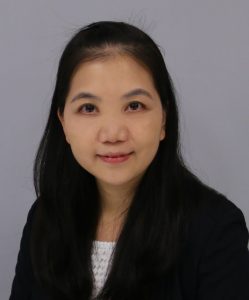 Old Hall Warden – Dr. Carisa Yu
Associate Professor, Department of Mathematics, Statistics and Insurance
Welcome you all to join the Old Hall community at The Hang Seng University of Hong Kong (HSUHK)! I am Dr. Carisa Yu who is the Old Hall Warden.
I am very pleased to provide you with intellectual and pastoral guidance. In the Old Hall, you will be provided with a safe and supportive environment conducive to your living and learning.
You are encouraged to participate in our activities that offer you the opportunities to develop lifelong friendships and enjoy the university life. I look forward to meeting you and discussing with you soon.
Contact: carisayu@hsu.edu.hk
Old Hall Officer – Mr. Denny KAN
Senior Student Affairs Officer, Student Affairs Office
Welcome to join the big The Hang Seng University of Hong Kong (HSUHK) family!
As the hall officer in Old Hall, I am glad to provide the administrative support, including hall admission, facilities management and organize various residential life activities for you to explore Hong Kong and various Cultures!
Here, you will meet with new people and be exposed to various ideas and lifestyles. I truly hope that you will establish many long-lasting friendships and experience some of the most memorable moments of your lives here, under one roof, in the Old Hall.
Contact: dennykan@hsu.edu.hk / +852 3963-5285
General Contact: rescolleges@hsu.edu.hk / +852 3963-5800