Supporting Student Residents against COVID-19
Under the current pandemic situation, the RCs will continue their operation to support student residents' needs on study and campus life. 
Here's the range of support the RCs offer to Student Residents. Click to navigate to the subject.
What to Do if Positive Result Obtained Through Self-Arranged Rapid Antigen Test (Ver. 3.0)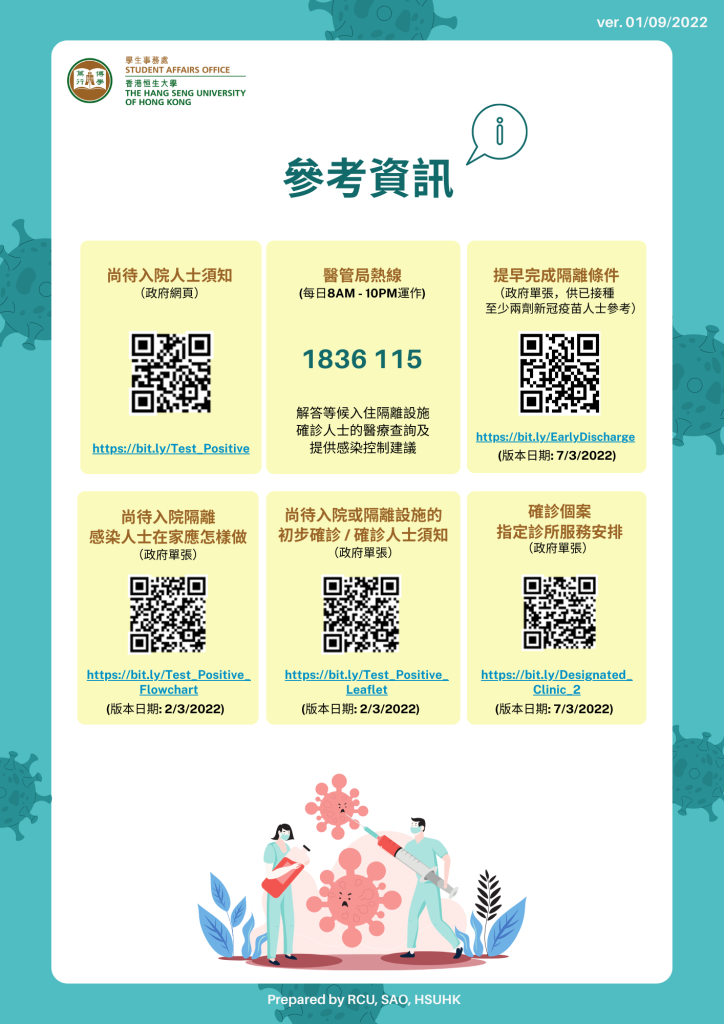 In view of the Government's announcement on 24 February on the risk-based testing strategy, the RCU's guidelines "What to do if I am tested positive with self-arranged rapid antigen test" has been revised accordingly. Under the new measure, the Government plans to allow RAT positive persons to register their positive results through an online self-reporting system such that they may be followed up as positive cases without seeking confirmation in nucleic acid tests.
The Residential Colleges Unit (RCU) has further revised the following guidelines with reference to the new measures for all residents to follow:
Keep calm if the antigen rapid test result is positive. 若快速抗原測試(即快速測試棒)結果呈陽性,請先保持冷靜。
Notify your RC Master or Associate Master and RCU immediately. 立即向所屬書院的院長或副院長與及RCU呈報。
Notify your roommates immediately. 立即聯絡同房宿生。
You are strongly advised to return home and notify your RC Master or Associate Master and RCU when you do so. Register your positive results through CHP's online self-reporting system and patiently wait for the further instructions and advice of the CHP. 
強烈建議返回家中,並立即通知所屬書院的院長或副院長與及RCU。與此同時,應立即透過衛生署/衛生防護中心網上系統直接登記陽性結果,並耐心等待衛生防護中心的進一步指示。

#You should not return to the RC until you have completed the requested home/ community quarantine period.

After you have fulfilled the quarantine order and other requirements, notify your RC Master or Associate Master and RCU before you return to the RC.


#在完成衛生署衛生防護中心要求的家居/ 社區隔離期限前,不可返回住宿書院。

完成隔離期限後,請先通知所屬書院的院長或副院長與及RCU,然後方可返回所屬書院。
If you do not have a local residency or cannot return to your home due to very special reasons, you must seek the special approval from your RC Master or Associate Master and RCU in advance. Otherwise, the University reserves the right to request you to leave the RC.
如你在香港沒有居所,或基於非常特別原因而需要留在住宿書院,則必須事先與所屬院長或副院長與及RCU申請,否則大學有權要求相關宿生離開。
If you stay at the room with special approval of the University, you must remain at the room and wait for the instructions of CHP for completion of the requested quarantine period or admission to hospitals /community isolation facilities.
若獲校方特別批准留在住宿書院相關房間,你必須一直留在相關房間,不可離開,耐心等候衛生防護中心進一步通知,直至完成隔離期限,或等待送往醫院或社區隔離設施。
# Details of the arrangements are subject to the Government's further announcements. 詳細安排有待政府公佈。
Distribution points of Deep Throat Saliva specimen collection packs
Collection points for submitting specimens
Community Testing Centres (CTCs)
Please make a booking via the 24-hour online system.
Channels to seek assistance
CHP hotline for confirmed cases: 1836 115
RCU Office: 3963 5800
24Hours security hotline: 3963 5801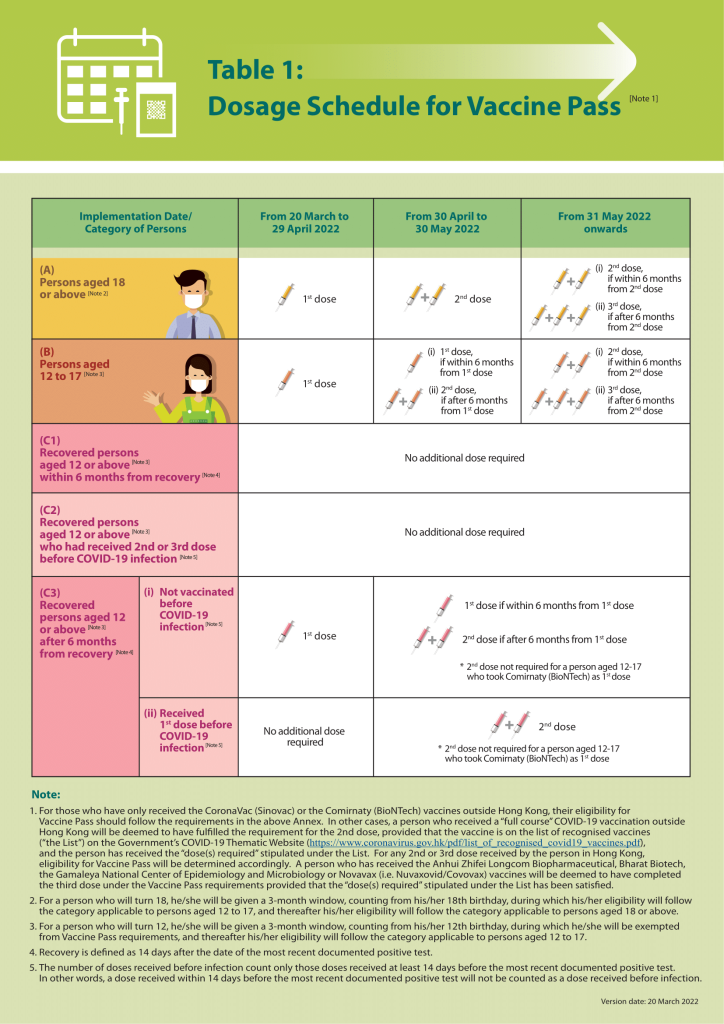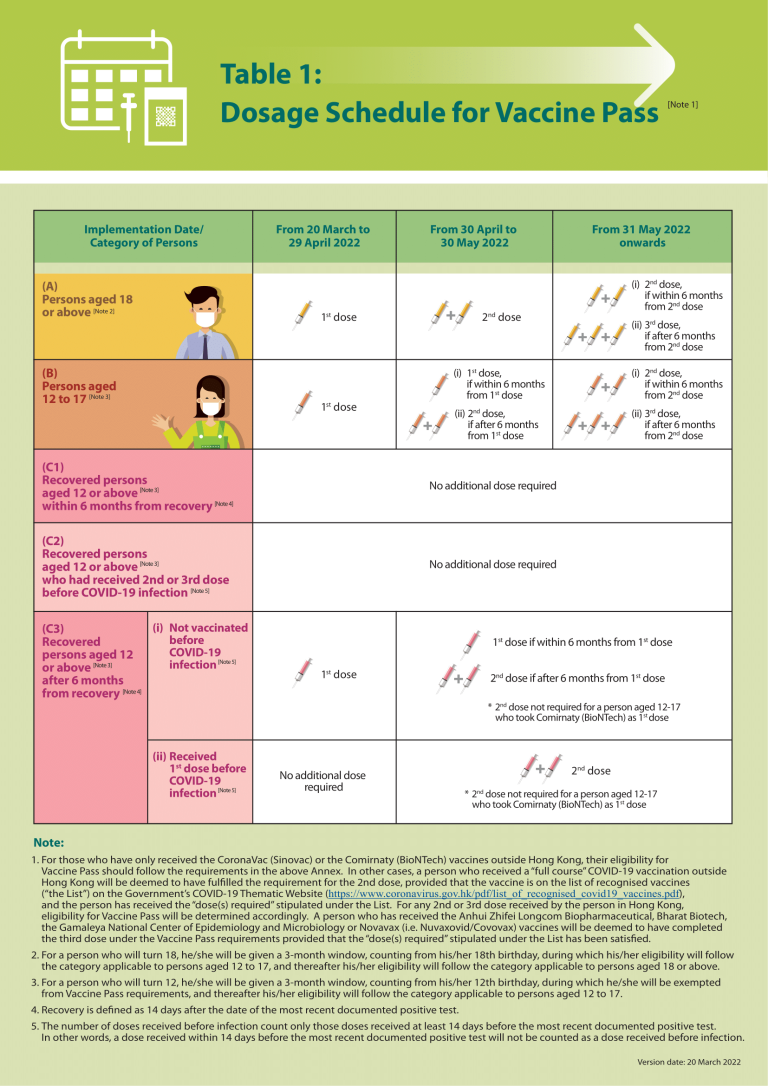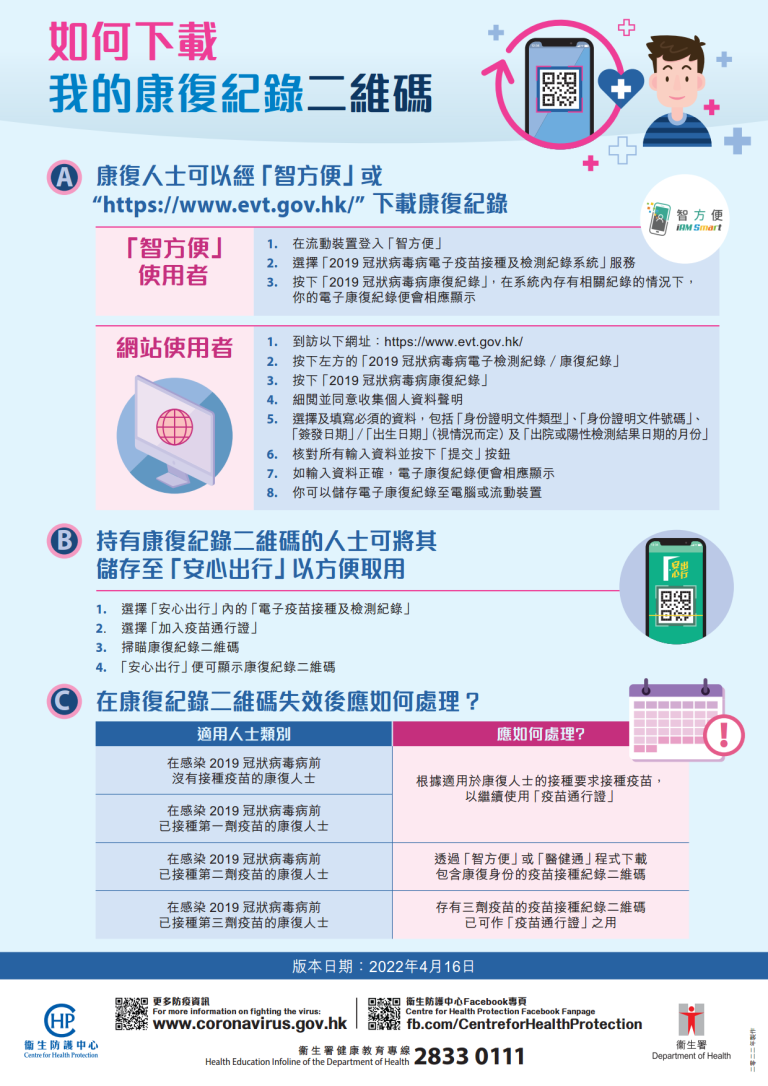 In addition to the prevailing Health Declaration requirements, Vaccine Pass and related measures for access to RCs are with effect from 14 March 2022:
a) Entrances include any pedestrian entrances of the RCs and the vehicular entrance.
b) In addition to HSUHK card-tapping with up-to-date Health Declaration that is already in force, all staff, students, residents, staff of service providers, invited guest, and other specified personnel are required to satisfy Phase/Stage 1 of the Government Vaccine Pass requirement (i.e. to get at least one jab before entering the Scheduled/Specified Premises or have Medical Exemption Certificate) from 14 March 2022 in order to enter the campus area.
c) Phase/Stage 2 of the Government Vaccine Pass requirement for campus entry (i.e. those aged 18 or above have to complete two jabs, as for those aged between 12 and 17, they are allowed entry with only one jab) is expected to be effective by end of May 2022.
d) Phase/Stage 3 of the Government Vaccine Pass requirement for campus entry (i.e. those aged 18 or above who have completed two jabs for at least nine months would need to receive the third jab, as for those aged between 12 and 17 who have had one jab for at least six months, they have to receive the second jab to be allowed entry) is expected to be effective by end July 2022. More details will be announced in due course.
Steps for RC entry
i. Before entering via one of the said entrances, scan the "LeaveHomeSafe" venue QR code (outside the premises if available or at the security counter) using the "LeaveHomeSafe" mobile application on your mobile device;
ii. Enter the premises and present the QR code (obtained from step i above) of your vaccination or medical exemption certificate to the QR Code Verification Scanner, temperature checking will be carried out at the entrance;
iii. Tap your HSUHK card to verify the status of both your HSUHK's identity and Health Declaration status;
The Vaccine Pass arrangement does not apply to individuals under the age of 12 or individuals who enter the Scheduled/Specified Premises only for the purpose of delivering or picking up an article from the premises, drop-off or pick up passengers or goods, performing necessary repairs on the premises, or executing statutory/legal duties, etc.
Prevailing University Health Declaration (HD) requirements
The prevailing Health Declaration remains in force. Please be reminded to update your HD when your health and/or vaccination status has changed.
An enhanced Health Declaration Form with additional upload functions for proof of first dose of vaccination and medical exemption certificate will be available on 11 March from E-campus and CDMO's website.
The University reserves the right to only allow entry of those who have fully complied with the HD requirements.
With students' health and safety being the highest priorities of the RCs, RCU and the RC Management Teams will continue to organize educational events online.
Below are the upcoming activities:
Event
Date
Time
Mosaic
Mosaic Cultural Talk Series: HK Pop Culture
24 Feb 2022
19:00 to 20:00
Wellness
Master's Meal
03 Mar 2022
19:00 to 21:00
Evergreen
Open Talk: Green roof as a nature-based solution for cities
11 Mar 2022
15:00 to 17:00
Mosaic & Evergreen
社區生態公民 – 共享共學共樂
Conservation of biodiversity in Hong Kong: From the Perspective of our urban forest.
15 Mar 2022
12:00 to 14:00
Joint-RC
The Council Chairman Bowl – Board Games Competition
15 Mar 2022 (TBC)
19:30 to 21:30
Evergreen
春分之後 – 閒談天文觀星攝影
30 Mar 2022
20:00 to 21:30
Wellness
Master's Meal
07 Apr 2022
19:00 to 21:00