"If your actions inspire others to dream more, learn more, do more and become more, you are a leader."

John Quincy Adams, the President of the United States from 1825 to 1829
Young Leaders in Residence
We trust that one can inspire the others by sharing their own experience.
On a semester basis, the Residential Colleges (RCs) introduce to the residents a young leader who excels in certain field. The talent resides on campus to interact with our residents over events, or simply an encounter at the RCs.
As of today, The programme has reached out to more than 500 students. We look forward to seeing more positive influences on our students.
2019 Semester 2
Windpipe Cantonese music Quintet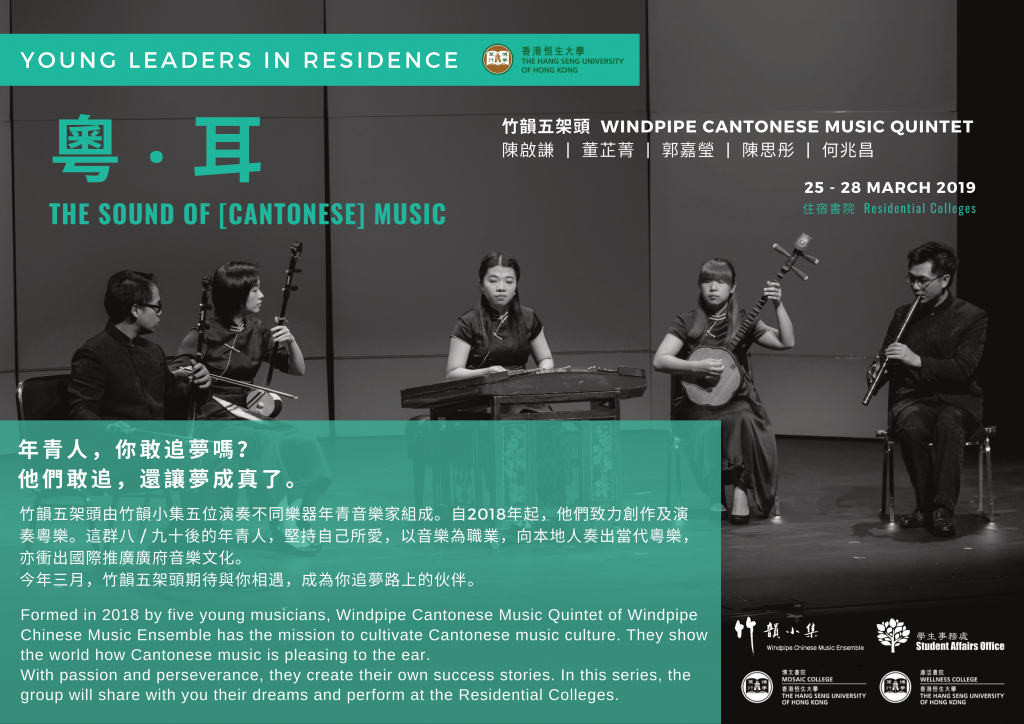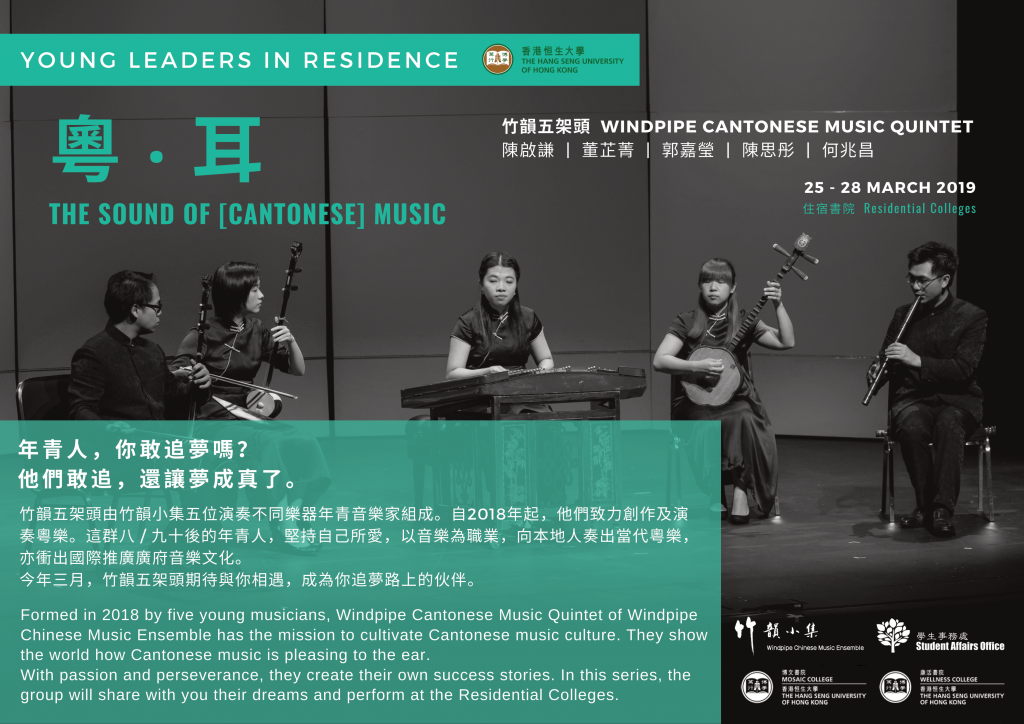 2018 Semester 1
Kim LIM, Co-founder of the Picha Project